http://lamarweddingcenter.com

About Collette Marie
"My passion is to create head-turning, affordable jewelry that shimmers and dazzles... Sort of like  dazzles... Sort of like New York City itself"
 -Collette Marie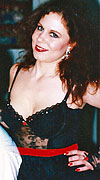 Welcome to Collette Marie! I am a New York City-based artisan jewelry designer.
I love weddings! I enjoy working with brides, bridesmaids and mothers of bride and groom to help them shine on the wedding day, without breaking the bank.
My interest in crystals and jewels began early — back in the mid-'70s, the first time I saw The Rocky Horror Picture Show I searched everywhere for a bra with gorgeous crystals like Magenta's. Once I saw what was available commercially, I realized that the bra likely had been made especially for the movie, and I set out to make my own bejeweled lingerie. Then I had the idea to line my black-seamed stockings with Swarovski crystals...and my passion for jewelry design really took off from there.
Today my jewelry is in Arlene's Bridal Salon in Bloomfield, NJ. I also work with Lamar Wedding Center. We've got you covered! We have everything from gorgeous wedding gowns, tuxedos, jewelry, photography, officiants and everything in between.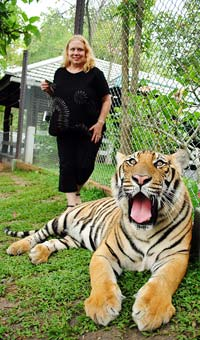 I studied the art and craft of jewelry making for years after that, producing myriad pieces for friends and family, while teaching English and theater at a high school in Harlem. Several years ago I transitioned to full-time jewelry design, and I couldn't be happier. I spend my days searching for intriguing stones, gems and brilliant crystals that simply don't turn up in the shops, and I really love mixing and matching my beautiful finds to create truly unique earrings, bracelets, necklaces and more.
The world is my bazaar. In spring 2011, for instance, I journeyed to Thailand in pursuit of quality pearls and saw first-hand the miracle of nature that allows such beauty to grow within the confines of a humble oyster shell. Not only did I did buy some beautiful gems with which to design, but I managed to ride an elephant through the jungle and spent a half hour in a cage with five tigers (something I don't plan to repeat).
Another one-of-a-kind experience was when a colleague of my husband's decided to film the process by which we finally moved in together after years of living quite happily in separate apartments in Manhattan. In May 2011, the short film, called "Two's a Crowd," premiered at the Toronto Film Festival and became a surprise hit, garnering rave reviews and being picked up by a dozen other major film festivals across the U.S. and Canada. We've since been featured in the New York Times and Washington Post, and have appeared on Good Morning America and Australian TV (check out my social media links).
I hope you will come back often to keep up with my newest pieces, and now you can find us on Facebook, too. We will also be setting up a mailing list for updates and special sale information — and to ask or comment about anything!Ab